ZOR
Giving Life to Energy
Introduction
ZOR d.o.o., a company for overhaul and assembly of power plants has been successfully collaborating on the most complex energy projects in Croatia and abroad for nearly two decades. Thanks to many years of experience, continuous improvement and implementation of modern technology, we offer top-quality service which includes assembly, overhaul and dismantling of power plants. We carry out any special wishes and needs of our clients, always respecting the highest professional standards and quality.
Achieving the best results, to the satisfaction of our customers, is our goal and commitment.
About the company
Company is 100% privately owned.
Company was founded in 1991 as a business for servicing and installation of energy plants and equipment.
Titled Zor d.o.o. operates from 01.01.2004. headquartered in Duga Resa. The founder of the company is Mr. Željko Škrtić. It`s activity is based on the installation and maintenance of energy facilities and equipment and the construction and maintenance of industrial plant and equipment. Plant and office space are located on an area of ​​approx. 1200m2 at Donje Mrzlo Polje Mrežničko 122 . We currently employ 155 employees.
Business partners of our company :
Hep Proizvodnja d.o.o., Zagreb

TE-TO Zagreb
TE-TO Osijek
TE-TO Plomin

Đuro Đaković Montaža , Slavonski brod
Đuro Đaković AE TEP
Alstom Hrvatska d.o.o., Karlovac
Montmontaža Inženjering, Zagreb
General Electric, Essen
Seal Tech d.o.o.
Škoda Power a.s.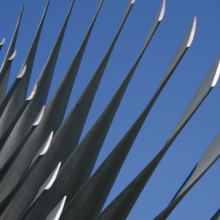 Company activity
activities of the company are overhauling and installation of power plants:
gas-turbine assembly plant
erection of steam-turbine installations
assembly plant and ancillary equipment (pump units, compressors, fans, valves)
overhaul of steam, gas and water turbines
overhaul of pump installations
overhaul of compressor installations
overhaul of all types of valves
Contact us
We are interested in what u have to say. Use the link below to send us a request, opinion or feedback. Thank you!
CONTACT US